That moment! It is a moment frozen in time and memory. A moment you'll always remember, the moment that you view a handwritten entry in an old ledger book in a small Irish village parish office, after months or years of searching. The handwritten entry from 1866, recording your Irish grandparent's birth, or the handwritten entry from 1911, recording your Irish grandparents' marriage appears before your eyes. An emotional, sentimental feeling comes over you. Here is the evidence and record of a significant event in your Irish ancestor's life in Ireland. The record connects you with your Irish ancestors' origins. The record is a part of your Irish family history that, in some spiritual way, may define who you are today.
After you identify your Irish ancestors' home and parish in Ireland and you travel to Ireland, it is well worth a visit to the parish church to view the baptism and marriage records and find the entries related to all of your ancestors in that parish. The parish pastor will transfer the ledger entries to modern forms with the parish seal, as the official records of your ancestors' baptisms or marriages.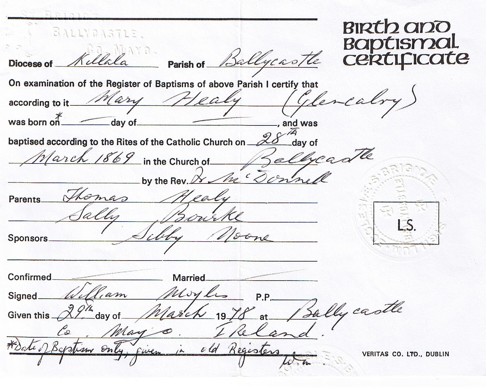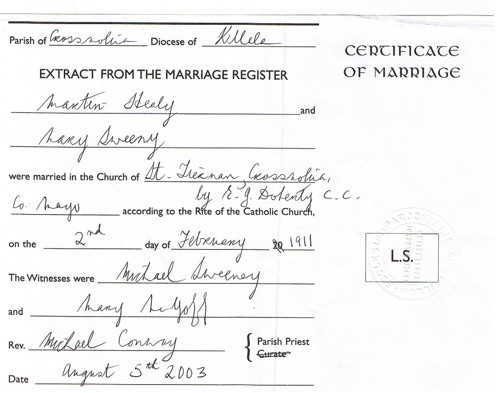 See more Irish family history articles and lessons learned in earlier posts below and in the archives.